Joseph Platt inducted into the Rugby League Roll of Honour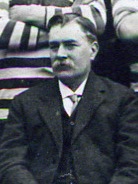 It is perhaps appropriate that on August 29th 2020, exactly 125 years since the formation of the Northern Union / Rugby League at the George Hotel in Huddersfield, Joseph Platt the first secretary of the then new sporting body was inducted into the Rugby League – Roll of Honour. He is the first person to be posthumously so honoured.
Joe served as secretary of the league for 25 years and was an official / vice president at Oldham for over forty years having first being elected to the committee in 1885
The Oldham Chairman Chris Hamilton was there to receive the award from the CEO of the Rugby Football League, Ralph Rimmer at the special 125th anniversary event at the George Hotel.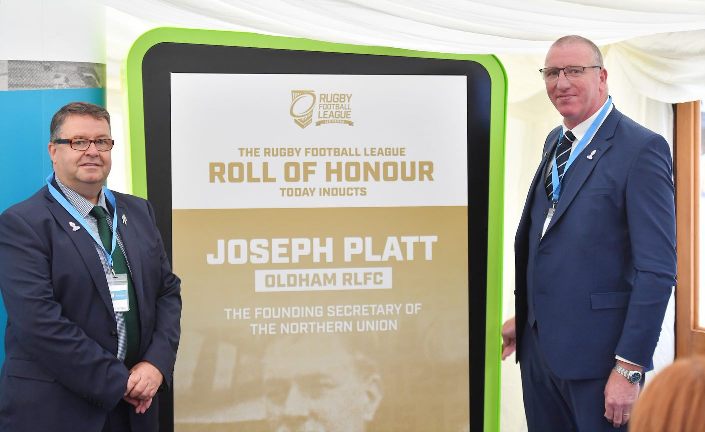 History tells us that Joseph Platt was a tireless worker on behalf of Oldham F.C. and all things Rugby League and the award is long overdue.