Tony Martin inducted into the Rugby League Roll Of Honour
Following on just over a year from the honour given to Joseph Platt, who was inducted in August 2020, Tony Martin has been similarly honoured by the RFL.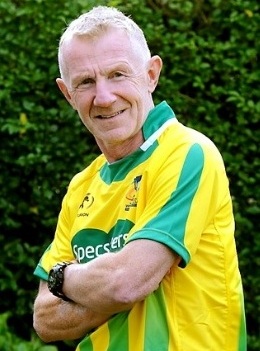 Tony's now also flies the flag for Oldham in this esteemed category of the Rugby League order of merit. He is rewarded with this recognition for his three decades of outstanding service to the game as a match official.
In the first 25 Super League seasons from 1996 to 2020, he was one of that competition's top touch judges as well as doing an enormous amount of work for the community game, especially in his native Oldham.
His major match appearances included ten Super League Grand Finals, five Challenge Cup finals and the 2000 World Cup Final.
He becomes the 44th member of the Roll of Honour which was launched in 2003 to recognise people who have made outstanding contributions to the game, both on and off the field.
The induction of Tony to the RFL's Roll of Honour is not only richly deserved and a great honour for himself and his family, but another reminder of the Oldham Borough's massive contribution to Rugby League.