Vince Kenny RIP
11th May 2020
The Heritage Trust are sad to report the death of former Oldham player Vince Kenny.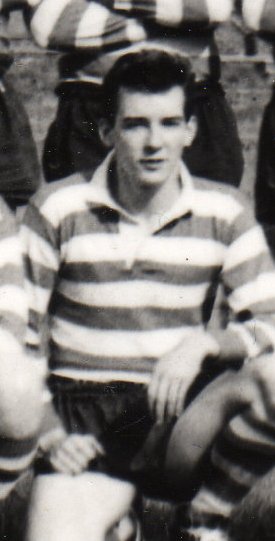 Vince, regularly known as Vinny, was signed from the Folly Lane amateur club in Swinton at the start of the 1961-62 season.
A winger, Vince played in the Law Cup charity match against Rochdale on August 12th 1961 as a trial and was signed straight away. He made a try scoring start to his Oldham career in the match against Halifax the following week.
Vince played 14 matches in the first team scoring eight tries.
His uncle also called Vince Kenny, a stand-off half, played for Oldham from 1939 to 1948 and his brother Peter played for Swinton.
The sincere condolences of the Oldham Rugby League Heritage Trust are offered to all of Vince's family and friends.