COLIN SMITH RIP
4 August 2019
The Heritage Trust were saddened to hear of the death of Colin Smith.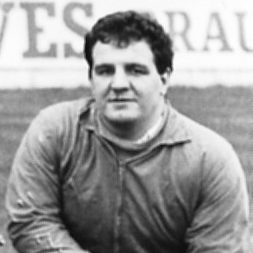 A prop forward or hooker, Colin signed from Swinton in the autumn of 1967 after previously having played for Blackpool Borough. He made just 19 appearances for the Roughyeds but will be ever remembered for a try saving cover tackle on the Hunslet winger Tommy Thompson in a first round tie at Parkside in February 1968. That effort effectively won the match for Oldham who went on to beat Bradford after a replay before going down to Leeds in the quarter final with each of the three matches attended by crowds in excess of 18,000.
He went on to join the coaching staff at Saddlewoth Rangers and represented the local league on the Lancashire County committee.
A true sportsman Colin will be remembered by many both on and off the field.