Hugh Waddell RIP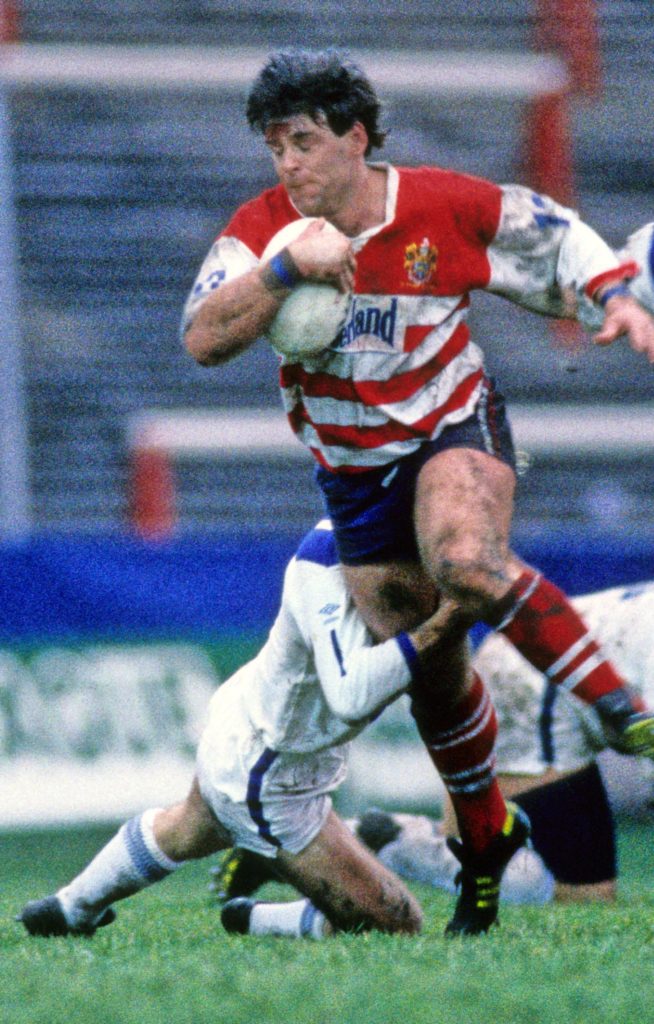 Nov 1st 2019
It was with much sadness that the Oldham RL Heritage Trust learned of the passing away of former player Hugh Waddell.
A most unlikely rugby league hero, Hugh Waddell walked into Blackpool Borough and asked for a trial as the result of a bet. He was an instant hit at Borough and wore their tangerine colours with distinction for three seasons which won him an England cap against Wales. After a devastating 'hat-tick' display at Watersheddings in September 1984 which sent the Roughyeds crashing out of the Lancashire Cup, Oldham duly took note and he signed in January 1987. He became a favourite with the fans as a tough straight running prop forward and soon showed his mettle to the Oldham public in the first round Challenge Cup win over Wigan, when he had a storming game. The following season he played 36 out of a possible 38 games to help the club take the second division Championship and Premiership titles, the latter after that famous encounter with Featherstone Rovers at Old Trafford. Consistent form throughout the season earned him a Great Britain call up, but there were a few raised eyebrows when he was selected for the 1988 tour. "Hughie" went on to prove all the doubters wrong, especially when he turned in another stunning performance in the last test victory, the first against the Aussies for ten years.
Always popular with the Oldham fans, he joined Leeds in September 1988 after making 54 appearances for the Roughyeds scoring seven tries. He later went on to Sheffield, where he helped the Eagles to defeat his former team in the 1990 Divisional Premiership final.