Peter Astbury RIP
24th April 2020
The Heritage Trust were saddened to learn via the Rugby League Journal of the death of Peter Astbury.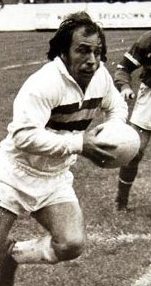 Peter played four matches for the Roughyeds on loan from Bramley in the 1973-74 season, all of them at scrum-half, including the game against the Australian touring team.
After playing for Normanton and Castleford under 19s, Peter began his professional career at Leeds before moving on to Bramley where he amassed 130 first team appearances before moving on to Bradford Northern. He moved back to help the coaching staff at Bramley and also had spells behind the scenes at Keighley, Doncaster and York.
The sincere condolences of the Oldham Rugby League Heritage Trust are offered to Peter's family and friends.