New Exhibition at 'Gallery Oldham'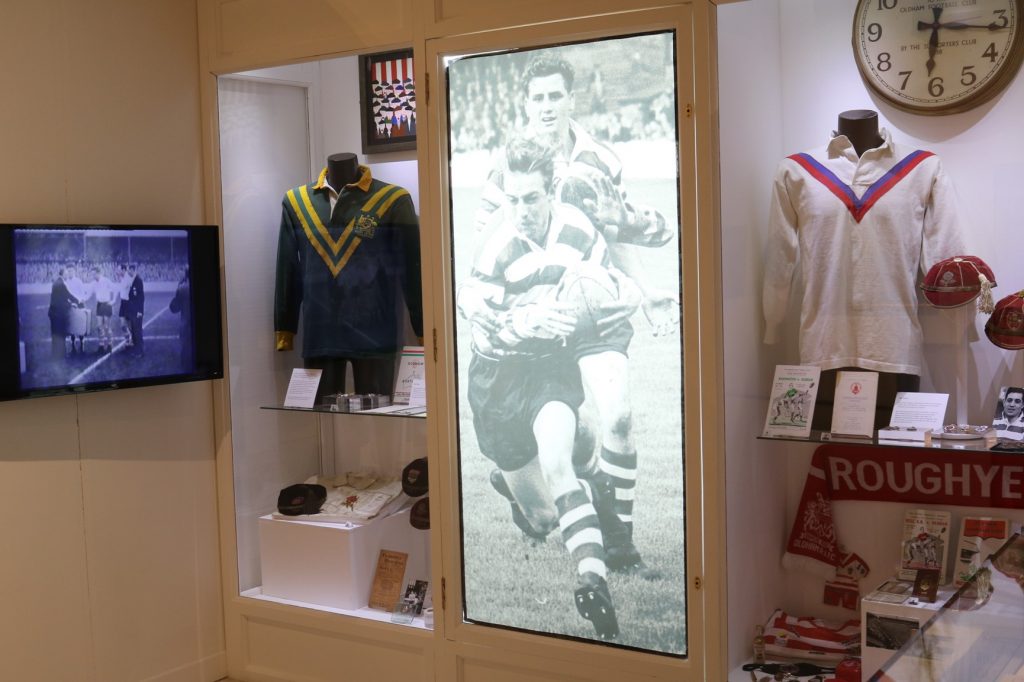 Gallery Oldham has just refreshed their "Oldham Stories" exhibition which now includes a cabinet dedicated to the Oldham Rugby League Heritage Trust. There is also some film footage to accompany the display.
The cabinet has been organised by Karen Heatley who has joined the Gallery's heritage team and the display is most impressive, as is the whole of the exhibition, and is well worth a visit.
The exhibition, which opened on December 14th, is situated in Gallery One and will run for approximately six months.