Heritage Number Certificates
The Oldham Rugby League Heritage Trust in combination with the Oldham Players Association are pleased to announce that the Heritage Numbers associated with those players who have featured in a first team match for Oldham are now going to be available  as a "Heritage Number Certificate".
Starting with the team who played in Oldham's first match in the Northern Union, later to become the Rugby League, right up to this 2022 season, every player has been allocated a Heritage Number.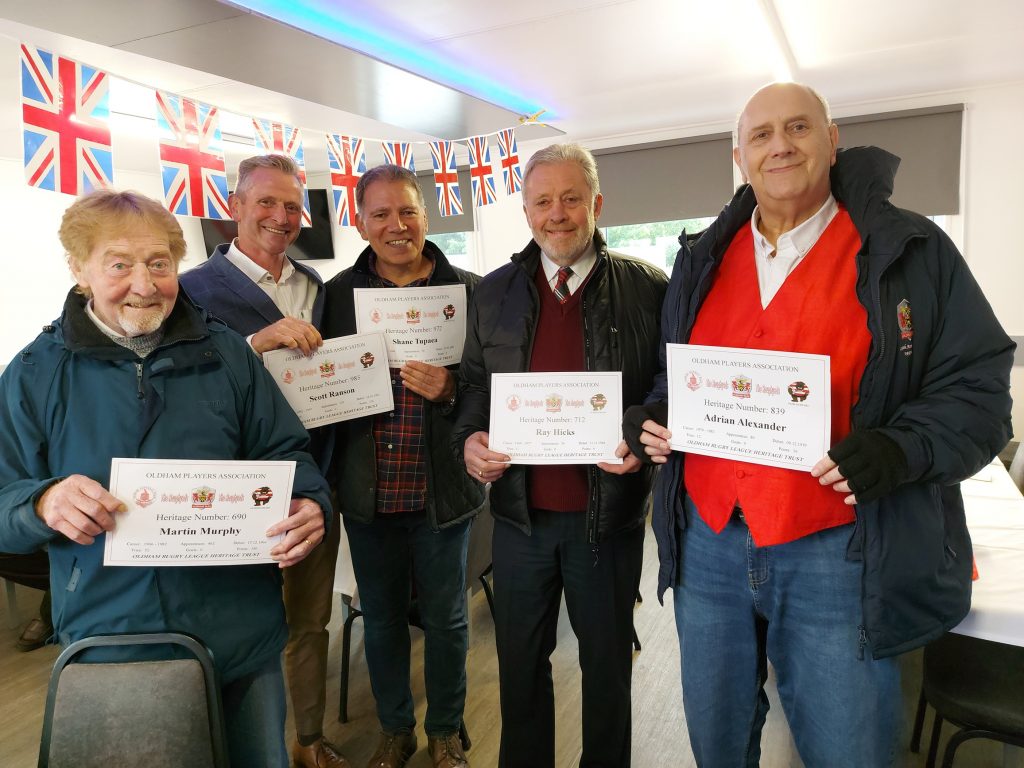 In that first match at Hunslet on September 14th 1895 when the teams were still 15-a-side, the honour of being number 1 has been granted to Arthur Lees.
Arthur went on to play 356 times for the club. This was the most appearances out of the team that day. Likewise number 15 goes to Duncan Lamonby who played a total of just two first team matches for the Roughyeds. From this match onwards the numbers are awarded as the players came into the team, so when Harry Eagland replaced Lamonby for the next match he became number 16.
With the number of players now well over 1400, it does not matter if they came on to the field for half a game, played on loan, as a trialist, or turned out in 300 or more competitive games, they are all considered equal in status and so qualify for their Heritage Number. The most recent, at the time of writing, being Robbie Butterworth (number 1466) who made his debut on June 5th 2022.
If you are interested in further details please contact the Oldham Rugby League Heritage Trust at:      oldhamrl1895@gmail.com
or, the Oldham Players Association at:    joewarby9@aol.com