Bill McCracken RIP
13th June 2023
The Oldham RL Heritage Trust were saddened to hear of the death of the ex Roughyed, Cumbrian forward, Bill McCracken aged 78.
An amateur international, he made his debut for Whitehaven in January 1970 and went on to sign for Oldham in 1973, making a total of 26 appearances for the Roughyeds in which he scored three tries.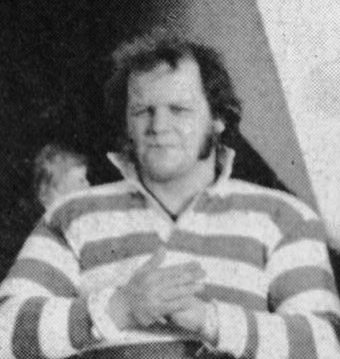 Bill then had spells at Workington Town and Blackpool before returning to Whitehaven playing his final game at the Recreation Ground on the 12th April 1982 against Barrow.
He made a total of 117 appearances for Haven.
Bill represented Cumberland in the County Championship on two occasions, both against Yorkshire, in 1972 and 1973.
He coached Whitehaven 'A' team and at amateur level he coached, Hensingham, Egremont, Frizington, Lowca and he was the first coach to take charge of the newly formed Smith Brothers RL club in 1996. This was a ground breaking move as they had previously been a rugby union side.
The condolences and best wishes are sent out to all of Bill's family and friends.