If the fates allow the Law Cup match to actually take place this year, here are a few facts to consider:
After a 0 – 0 draw at the Athletic Grounds on May 7th 1921, Oldham became the first recipients by winning the replay 12 – 2 at Watersheddings on May 13th with Joe Ferguson the first winning captain to hold the cup aloft.
Oldham retained the trophy on September 9th 1922 when Herman Hilton captained the Roughyeds to a 12 – 8 triumph, scoring a try in the process.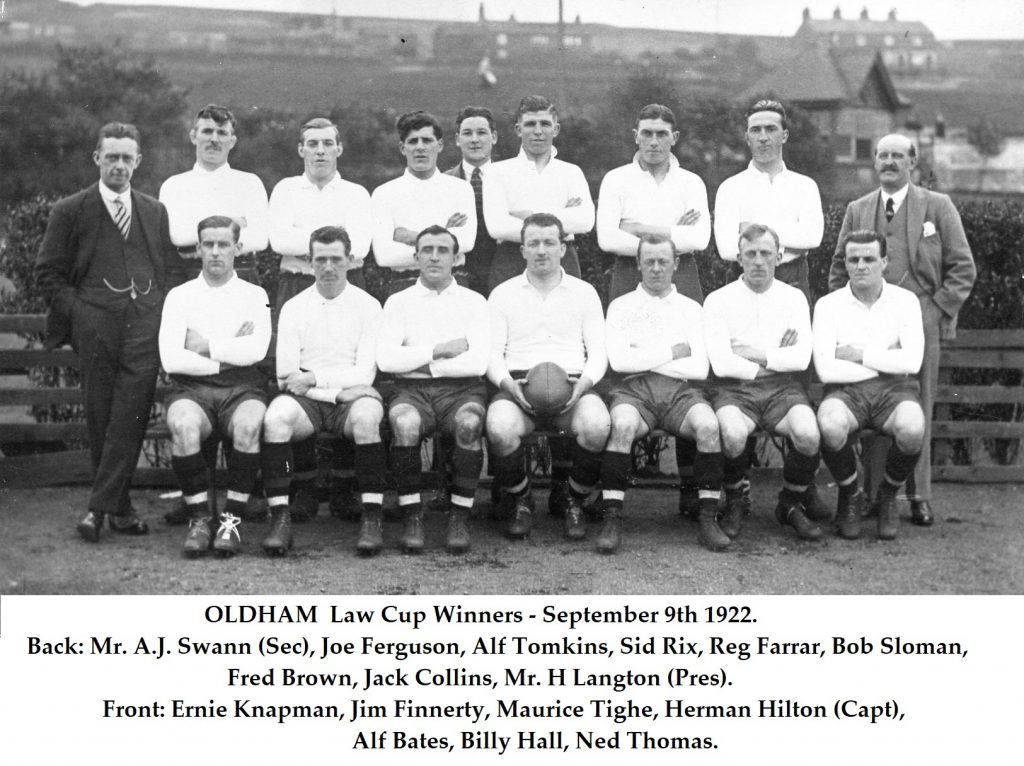 A year later the Hornets registered their first success by securing a 13 – 5 victory at the Athletic Grounds.
Full-back Tommy Rees and prop forward Jack Read both appeared in eleven Law Cup encounters for Oldham.
Bryn Goldswain was the Oldham captain on five occasions with Syd Rix and Martin Murphy leading the team four times each.
Last season's skipper Gareth Owen was the captain in 2017, 2019 and 2020 and would have probably equalled Rix and Murphy but for injury ruling him out in 2018 when the honour fell to Danny Langtree.
The largest attendance was in 1926 when 14,000 saw Oldham easy winners 34 – 0 at Watersheddings with ex-Hornet Joe Corsi the star of the show with a hat-trick performance.
The mid 1950s was good spell for the "Nets" with victories in 1953 & 1955 with the 1954 match ending in a draw with Rochdale retaining the trophy and there was a shock in 1958 when the star-studded, high flying Roughyeds were humbled 25 – 10 at the Athletic Grounds.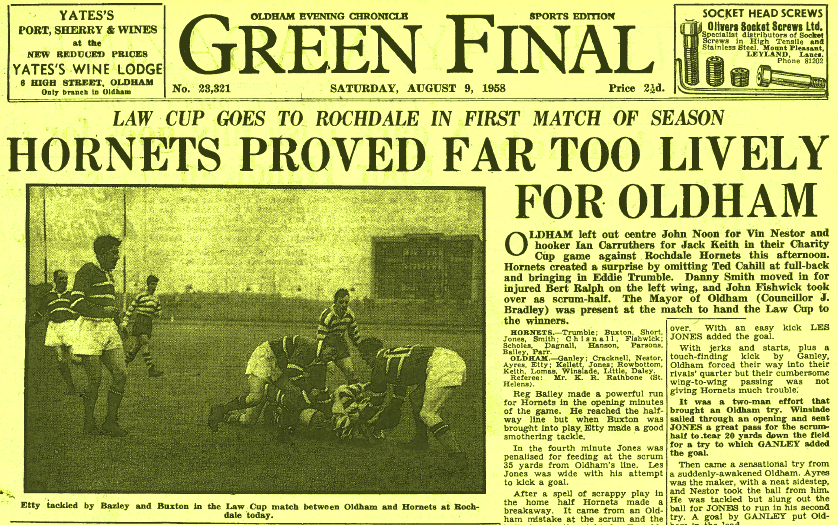 Three Oldham players; Irving Barraclough, Bernard Ganley and Johnny Noon have kicked seven goals in a Law Cup match and in 1961 while 'Noonie" was landing those goals, Frank Pitchford set the tries record with four touchdowns.