Bill Nanson
Profile
William Moore Bell Nanson was an ex-England Rugby Union International who hailed from Carlisle. At the time of the Boer War he joined the 1st Volunteer Battalion of the Border Regiment and served in South Africa, being awarded the Queen's Medal and the King's Medal.
He played twice for the England XV against France at Richmond on January 5th 1907 when he scored a try in a 41 – 13 victory.
A week later he played against Wales in Swansea when England went down 22 – 0.
He made his Oldham debut on the opening day of the 1908-09 season in a 38 points to nil victory over St. Helens at Watersheddings. In this season he played in both the Lancashire Cup Final and Championship Final which both ended in narrow defeats to Wigan.
In all he played 28 senior matches for Oldham scoring two tries.
After his retirement he remained in Oldham, living in Horsedge Street.
After the outbreak of World War One he soon enlisted with the Manchester Regiment. He was killed in action serving with the 1st/10th Manchester Regiment at the third battle of Krithia, Gallipoli on June 4th 1915 aged 34, his body was never found.
He is remembered on the Helles War Memorial (panel 158 – 170) in Turkey, the RFU Roll of Honour at Twickenham and the Oldham War Memorial in the Town Centre.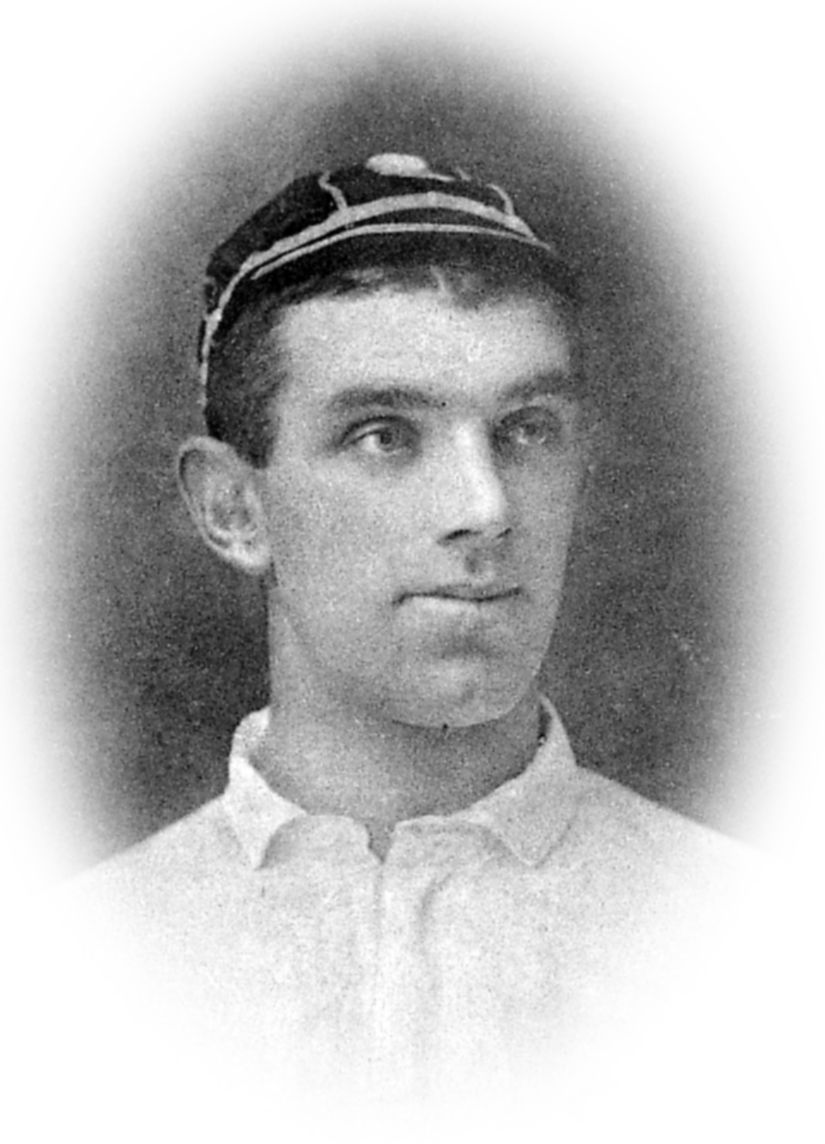 Career Games
| | | | |
| --- | --- | --- | --- |
| St Helens v Oldham | Away | September 5, 1908 | League Championship |
| Oldham v Salford | Home | September 12, 1908 | League Championship |
| Widnes v Oldham | Away | September 19, 1908 | League Championship |
| Oldham v Swinton | Home | September 26, 1908 | League Championship |
| Rochdale Hornets v Oldham | Away | October 3, 1908 | League Championship |
| Oldham v Leigh | Home | October 10, 1908 | League Championship |
| Hull Kingston Rovers v Oldham | Away | October 17, 1908 | League Championship |
| Oldham v Barrow | Home | October 24, 1908 | League Championship |
| Barry v Oldham | Away | October 31, 1908 | League Championship |
| Oldham v Salford | Home | November 7, 1908 | Lancashire Cup |
| Broughton Rangers v Oldham | Away | November 14, 1908 | League Championship |
| Warrington v Oldham | Away | November 23, 1908 | League Championship |
| Oldham v Broughton Rangers | Home | November 28, 1908 | League Championship |
| Oldham v Runcorn | Home | December 5, 1908 | Lancashire Cup |
| Leigh v Oldham | Away | December 9, 1908 | League Championship |
| Oldham v Hunslet | Home | December 12, 1908 | League Championship |
| Wigan v Oldham | Neutral | December 19, 1908 | Lancashire Cup |
| Oldham v Hull Kingston Rovers | Home | December 25, 1908 | League Championship |
| Oldham v Australia | Home | December 26, 1908 | Tour Match |
| Oldham v Barry | Home | January 1, 1909 | League Championship |
| Oldham v Leeds | Home | January 2, 1909 | League Championship |
| Swinton v Oldham | Away | January 4, 1909 | League Championship |
| Runcorn v Oldham | Away | January 9, 1909 | League Championship |
| Oldham v Rochdale Hornets | Home | January 23, 1909 | League Championship |
| Oldham v Widnes | Home | February 6, 1909 | League Championship |
| Leeds v Oldham | Away | April 10, 1909 | League Championship |
| Salford v Oldham | Away | April 12, 1909 | League Championship |
| Oldham v Hull FC | Home | October 23, 1909 | League Championship |