Albert Brough
Profile
Albert Brough came to Oldham from Barrow in August 1923 and was an instant and unqualified success. He first played at loose forward, but was equally effective in the second row or on the wing and was always amongst the points. On his debut he kicked a goal in the 8 – 5 win over Broughton Rangers in the opening match of the 1923-24 season.
Although not a very tall player he was an awesome all round talent, possessing speed, power and a fine defensive game, especially in the loose forward position where he was famed for "looking after" his half backs. Albert played in all four of the Challenge Cup finals in which the club appeared in the 1920's, scoring a try in each of the victories in 1925 and 1927. An automatic choice for the 1924 tour, he played in the second Australian test in Sydney, helping Britain to secure the "Ashes" in a tight 5 – 3 victory and scored two tries in the third New Zealand test in Dunedin.
Four times he was the leading goal kicker and twice topped 20 tries for a season. Albert played in his last match for Oldham on the left wing, in a 16 – 0 win at Bramley in the first round of the Challenge Cup on February 9th, 1929, again being amongst the scorers with a try. Later that year he returned to his native Barrow and commenced playing soccer for the local team. He left having been one of the most prolific all round points scorers ever to play for Oldham RLFC.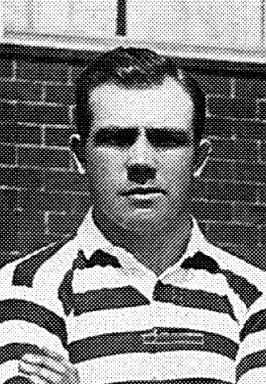 Career Games
| | | | |
| --- | --- | --- | --- |
| Oldham v Broughton Rangers | Home | August 25, 1923 | League Championship |
| Hull FC v Oldham | Away | September 1, 1923 | League Championship |
| Rochdale Hornets v Oldham | Away | September 8, 1923 | Infirmary Cup |
| Oldham v Salford | Home | September 15, 1923 | League Championship |
| St Helens v Oldham | Away | September 22, 1923 | League Championship |
| Oldham v Wigan | Home | October 27, 1923 | Lancashire Cup |
| Rochdale Hornets v Oldham | Away | November 3, 1923 | League Championship |
| St Helens Recs v Oldham | Away | November 10, 1923 | Lancashire Cup |
| Oldham v Leigh | Home | November 17, 1923 | League Championship |
| Oldham v Warrington | Home | November 19, 1923 | League Championship |
| Widnes v Oldham | Away | November 24, 1923 | League Championship |
| Oldham v Wigan | Home | December 1, 1923 | League Championship |
| Oldham v St Helens Recs | Home | December 15, 1923 | League Championship |
| Halifax v Oldham | Away | December 22, 1923 | League Championship |
| Oldham v Swinton | Home | December 25, 1923 | League Championship |
| Barrow v Oldham | Away | December 26, 1923 | League Championship |
| Oldham v Widnes | Home | December 29, 1923 | League Championship |
| Oldham v Leeds | Home | January 1, 1924 | League Championship |
| Leigh v Oldham | Away | January 5, 1924 | League Championship |
| Warrington v Oldham | Away | January 12, 1924 | League Championship |
| Oldham v Barrow | Home | January 19, 1924 | League Championship |
| Wigan v Oldham | Away | January 26, 1924 | League Championship |
| Oldham v Hull FC | Home | February 2, 1924 | League Championship |
| Broughton Rangers v Oldham | Away | February 9, 1924 | League Championship |
| Oldham v Rochdale Hornets | Home | February 16, 1924 | Rugby League Challenge Cup |
| St Helens Recs v Oldham | Away | February 23, 1924 | League Championship |
| Oldham v Dewsbury | Home | March 1, 1924 | Rugby League Challenge Cup |
| Oldham v Rochdale Hornets | Home | March 4, 1924 | League Championship |
| Oldham v Halifax | Home | March 8, 1924 | League Championship |
| Oldham v Wakefield Trinity | Home | March 15, 1924 | Rugby League Challenge Cup |
| Oldham v St Helens | Home | March 22, 1924 | League Championship |
| Huddersfield v Oldham | Neutral | March 29, 1924 | Rugby League Challenge Cup |
| Featherstone Rovers v Oldham | Away | March 31, 1924 | League Championship |
| Salford v Oldham | Away | April 3, 1924 | League Championship |
| Oldham v Wigan Highfield | Home | April 5, 1924 | League Championship |
| Wigan v Oldham | Neutral | April 12, 1924 | Rugby League Challenge Cup |
| Oldham v Halifax | Home | September 27, 1924 | League Championship |
| Wigan v Oldham | Away | October 4, 1924 | League Championship |
| Oldham v Barrow | Home | October 11, 1924 | League Championship |
| Hull FC v Oldham | Away | October 18, 1924 | League Championship |
| Oldham v Rochdale Hornets | Home | October 25, 1924 | Lancashire Cup |
| Widnes v Oldham | Away | November 1, 1924 | League Championship |
| St Helens v Oldham | Away | November 8, 1924 | Lancashire Cup |
| Batley v Oldham | Away | November 15, 1924 | League Championship |
| St Helens Recs v Oldham | Neutral | November 22, 1924 | Lancashire Cup |
| Oldham v Wigan | Home | December 6, 1924 | League Championship |
| Warrington v Oldham | Away | December 13, 1924 | League Championship |
| Oldham v York | Home | December 15, 1924 | League Championship |
| Oldham v Warrington | Home | December 20, 1924 | League Championship |
| Oldham v Swinton | Home | December 25, 1924 | League Championship |
| Broughton Rangers v Oldham | Away | December 26, 1924 | League Championship |
| Halifax v Oldham | Away | December 27, 1924 | League Championship |
| Oldham v Hull FC | Home | January 1, 1925 | League Championship |
| Oldham v Wigan Highfield | Home | January 3, 1925 | League Championship |
| Leigh v Oldham | Away | January 10, 1925 | League Championship |
| St Helens v Oldham | Away | January 17, 1925 | League Championship |
| Oldham v Rochdale Hornets | Home | January 24, 1925 | League Championship |
| Leigh v Oldham | Away | February 14, 1925 | Rugby League Challenge Cup |
| Oldham v Widnes | Home | February 21, 1925 | League Championship |
| Oldham v Warrington | Home | February 28, 1925 | Rugby League Challenge Cup |
| Barrow v Oldham | Away | March 5, 1925 | League Championship |
| Oldham v Batley | Home | March 7, 1925 | League Championship |
| Oldham v Featherstone Rovers | Home | March 14, 1925 | Rugby League Challenge Cup |
| Oldham v Salford | Home | March 21, 1925 | League Championship |
| Oldham v Huddersfield | Home | March 23, 1925 | League Championship |
| York v Oldham | Away | March 28, 1925 | League Championship |
| Rochdale Hornets v Oldham | Neutral | April 4, 1925 | Rugby League Challenge Cup |
| Swinton v Oldham | Away | April 10, 1925 | League Championship |
| Oldham v St Helens Recs | Home | April 11, 1925 | League Championship |
| Huddersfield v Oldham | Away | April 13, 1925 | League Championship |
| Hull Kingston Rovers v Oldham | Neutral | April 25, 1925 | Rugby League Challenge Cup |
| Dewsbury v Oldham | Away | August 29, 1925 | League Championship |
| Oldham v Salford | Home | September 5, 1925 | League Championship |
| Rochdale Hornets v Oldham | Away | September 12, 1925 | Infirmary Cup |
| Oldham v Warrington | Home | September 19, 1925 | League Championship |
| Rest Of Lancs v Oldham | Neutral | September 22, 1925 | Friendly |
| Leigh v Oldham | Away | September 26, 1925 | League Championship |
| Oldham v Rochdale Hornets | Home | October 10, 1925 | Lancashire Cup |
| Hull FC v Oldham | Away | October 12, 1925 | League Championship |
| Broughton Rangers v Oldham | Away | October 31, 1925 | League Championship |
| Oldham v Wigan | Home | November 2, 1925 | Lancashire Cup |
| Wigan v Oldham | Away | November 11, 1925 | Lancashire Cup |
| Batley v Oldham | Away | November 21, 1925 | League Championship |
| Oldham v Widnes | Home | November 28, 1925 | League Championship |
| Oldham v Leigh | Home | December 19, 1925 | League Championship |
| Oldham v Swinton | Home | December 25, 1925 | League Championship |
| Barrow v Oldham | Away | December 26, 1925 | League Championship |
| Oldham v Hull FC | Home | January 1, 1926 | League Championship |
| Oldham v St Helens | Home | January 2, 1926 | League Championship |
| Widnes v Oldham | Away | January 9, 1926 | League Championship |
| Oldham v Broughton Rangers | Home | January 23, 1926 | League Championship |
| Hunslet v Oldham | Away | March 6, 1926 | League Championship |
| Oldham v Halifax | Home | March 13, 1926 | Rugby League Challenge Cup |
| Wigan Highfield v Oldham | Neutral | March 27, 1926 | Rugby League Challenge Cup |
| Swinton v Oldham | Away | April 2, 1926 | League Championship |
| Oldham v Barrow | Home | April 3, 1926 | League Championship |
| Oldham v Huddersfield | Home | April 5, 1926 | League Championship |
| Oldham v Wigan | Home | April 10, 1926 | League Championship |
| Oldham v St Helens Recs | Home | April 17, 1926 | League Championship |
| Salford v Oldham | Away | April 21, 1926 | League Championship |
| Oldham v Rochdale Hornets | Home | April 24, 1926 | League Championship |
| Swinton v Oldham | Neutral | May 1, 1926 | Rugby League Challenge Cup |
| Oldham v Rochdale Hornets | Home | August 21, 1926 | Infirmary Cup |
| Oldham v Leeds | Home | August 28, 1926 | League Championship |
| Pontypridd v Oldham | Away | September 4, 1926 | League Championship |
| Oldham v Wakefield Trinity | Home | September 6, 1926 | League Championship |
| Broughton Rangers v Oldham | Away | September 11, 1926 | League Championship |
| Oldham v Widnes | Home | September 18, 1926 | League Championship |
| Oldham v Huddersfield | Home | September 20, 1926 | League Championship |
| St Helens Recs v Oldham | Away | September 25, 1926 | League Championship |
| Oldham v Barrow | Home | October 2, 1926 | League Championship |
| Oldham v Salford | Home | October 9, 1926 | Lancashire Cup |
| Rochdale Hornets v Oldham | Away | October 16, 1926 | League Championship |
| Oldham v New Zealand | Home | October 23, 1926 | Tour Match |
| Warrington v Oldham | Away | October 30, 1926 | League Championship |
| Oldham v York | Home | November 6, 1926 | League Championship |
| Barrow v Oldham | Away | November 13, 1926 | League Championship |
| Oldham v St Helens | Home | December 4, 1926 | League Championship |
| Wakefield Trinity v Oldham | Away | December 11, 1926 | League Championship |
| Oldham v Batley | Home | December 18, 1926 | League Championship |
| Wigan Highfield v Oldham | Away | January 29, 1927 | League Championship |
| Leeds v Oldham | Away | February 5, 1927 | League Championship |
| Oldham v Salford | Home | February 12, 1927 | Rugby League Challenge Cup |
| York v Oldham | Away | February 19, 1927 | League Championship |
| Hunslet v Oldham | Away | February 26, 1927 | Rugby League Challenge Cup |
| Oldham v Broughton Rangers | Home | March 5, 1927 | League Championship |
| Leeds v Oldham | Away | March 12, 1927 | Rugby League Challenge Cup |
| St Helens v Oldham | Away | March 16, 1927 | League Championship |
| Oldham v Wigan | Home | March 19, 1927 | League Championship |
| Oldham v Salford | Home | March 21, 1927 | League Championship |
| Batley v Oldham | Away | March 26, 1927 | League Championship |
| Wakefield Trinity v Oldham | Neutral | April 2, 1927 | Rugby League Challenge Cup |
| Wigan v Oldham | Away | April 9, 1927 | League Championship |
| Oldham v St Helens Recs | Home | April 11, 1927 | League Championship |
| Swinton v Oldham | Away | April 15, 1927 | League Championship |
| Oldham v Rochdale Hornets | Home | April 16, 1927 | League Championship |
| Huddersfield v Oldham | Away | April 18, 1927 | League Championship |
| Oldham v Leigh | Home | April 19, 1927 | League Championship |
| Widnes v Oldham | Away | April 23, 1927 | League Championship |
| Oldham v Warrington | Home | April 30, 1927 | League Championship |
| Swinton v Oldham | Neutral | May 7, 1927 | Rugby League Challenge Cup |
| Salford v Oldham | Away | August 27, 1927 | League Championship |
| Huddersfield v Oldham | Away | August 31, 1927 | League Championship |
| Oldham v Wakefield Trinity | Home | September 3, 1927 | League Championship |
| Rochdale Hornets v Oldham | Away | September 6, 1927 | Infirmary Cup |
| York v Oldham | Away | September 10, 1927 | League Championship |
| Oldham v Huddersfield | Home | September 12, 1927 | League Championship |
| Oldham v Leigh | Home | September 17, 1927 | League Championship |
| Leeds v Oldham | Away | September 24, 1927 | League Championship |
| Wigan Highfield v Oldham | Away | September 28, 1927 | League Championship |
| Oldham v York | Home | October 1, 1927 | League Championship |
| Wigan v Oldham | Away | October 15, 1927 | League Championship |
| Swinton v Oldham | Away | October 19, 1927 | Lancashire Cup |
| Pontypridd v Oldham | Away | October 22, 1927 | League Championship |
| St Helens Recs v Oldham | Away | November 5, 1927 | League Championship |
| Wakefield Trinity v Oldham | Away | December 3, 1927 | League Championship |
| Oldham v Swinton | Home | December 10, 1927 | League Championship |
| Leigh v Oldham | Away | December 27, 1927 | League Championship |
| Oldham v Barrow | Home | December 31, 1927 | League Championship |
| Oldham v St Helens Recs | Home | February 4, 1928 | League Championship |
| Oldham v St Helens | Home | February 11, 1928 | Rugby League Challenge Cup |
| Oldham v Rochdale Hornets | Home | March 3, 1928 | League Championship |
| Leeds v Oldham | Away | March 10, 1928 | Rugby League Challenge Cup |
| Widnes v Oldham | Away | March 17, 1928 | League Championship |
| Oldham v Leeds | Home | March 24, 1928 | League Championship |
| Oldham v Wigan Highfield | Home | March 31, 1928 | League Championship |
| Swinton v Oldham | Away | April 6, 1928 | League Championship |
| Broughton Rangers v Oldham | Away | April 7, 1928 | League Championship |
| Oldham v Widnes | Home | April 9, 1928 | League Championship |
| Hull FC v Oldham | Away | April 14, 1928 | League Championship |
| Rochdale Hornets v Oldham | Away | April 16, 1928 | League Championship |
| Oldham v Wigan | Home | April 23, 1928 | League Championship |
| Oldham v Salford | Home | August 25, 1928 | League Championship |
| Oldham v Hunslet | Home | November 24, 1928 | League Championship |
| St Helens v Oldham | Away | December 1, 1928 | League Championship |
| Warrington v Oldham | Away | January 12, 1929 | League Championship |
| Bramley v Oldham | Away | February 9, 1929 | Rugby League Challenge Cup |